Great Lakes Skipper
Boat owners across the U.S. know that, when they need to buy parts for their boats, GreatLakesSkipper.com is the place to go.
---

The Challenge
Unhappy with their vendor and with thousands of boat part SKUs, Great Lakes Skipper came to Trivera because their e-commerce website should've been getting more customers. The company was ranking low in search engines and were in need of an improved digital marketing strategy to help target customers find and buy from GLS instead of their competitors.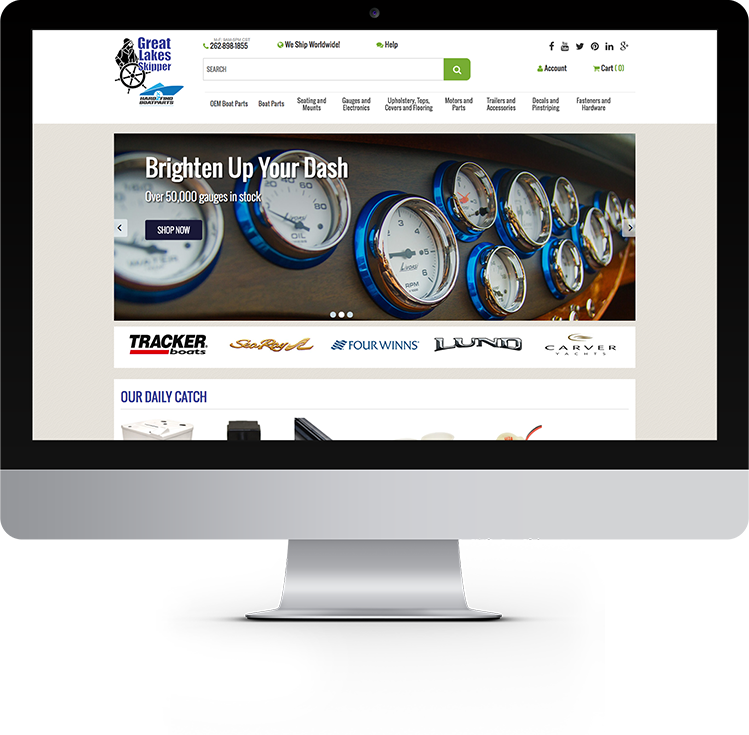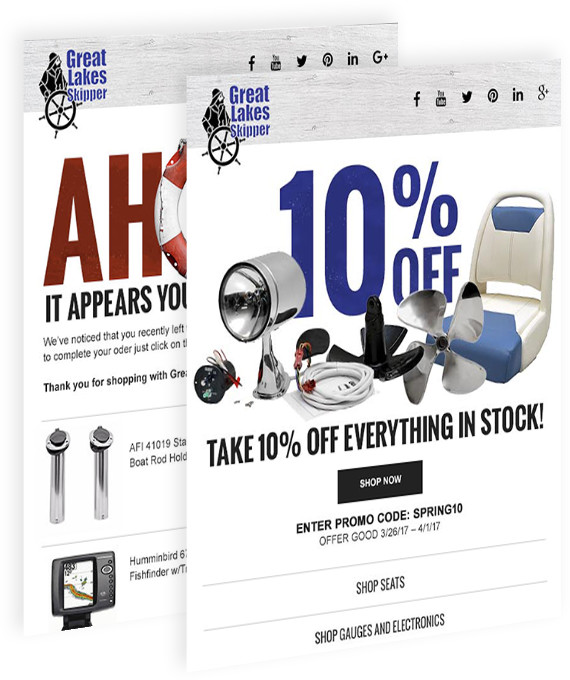 The Solution
Great Lakes Skipper's thousands of constantly changing SKUs mean that this large e-commerce site requires the power of Magento to effectively market, sell and deliver those parts. GLS chose to partner with Trivera, entrusting us to redesign their site, assure its position in search engines, and integrate better digital marketing for their website through improved email marketing and paid digital placement support.
Results
The internal team at GLS works in partnership with Trivera's tech and marketing teams to make sure that each step in the conversion process is being optimized. Our focuses include improving PPC and organic SEO to help find new customers as well as Email Marketing to invite existing customers back to the site and recover abandoned carts while guaranteeing visitors a fast, intuitive, conversion-producing user experience.
Ready to start your next project?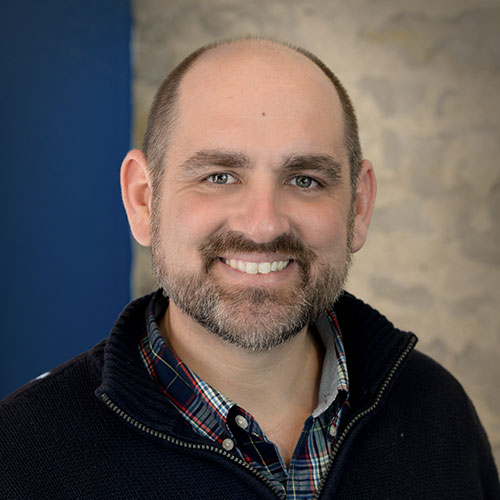 Talk to Jamie about your company's needs.