Continuus Technologies
When startup company Continuus Technologies approached Trivera, the company had a brand-new website with no domain authority, no marketplace recognition, and just a few employees.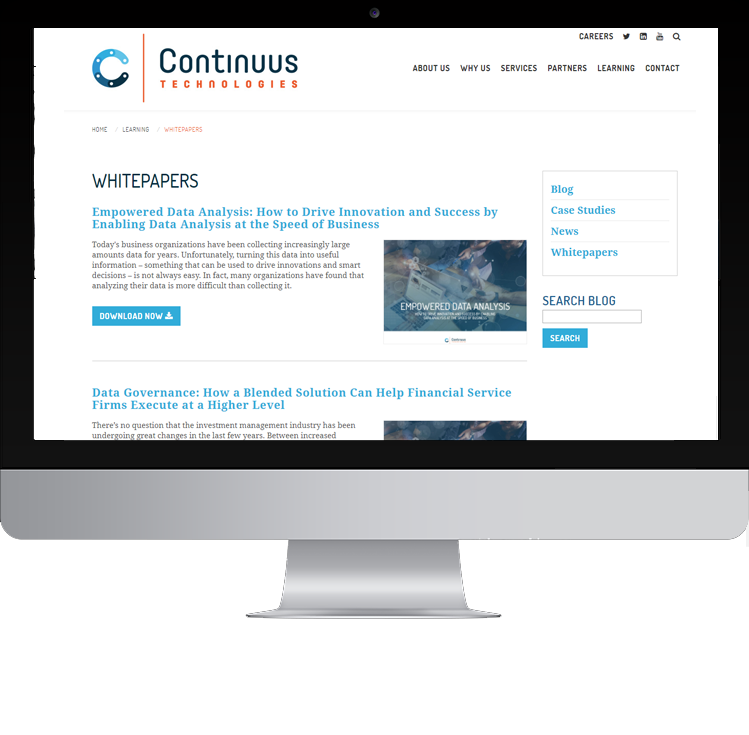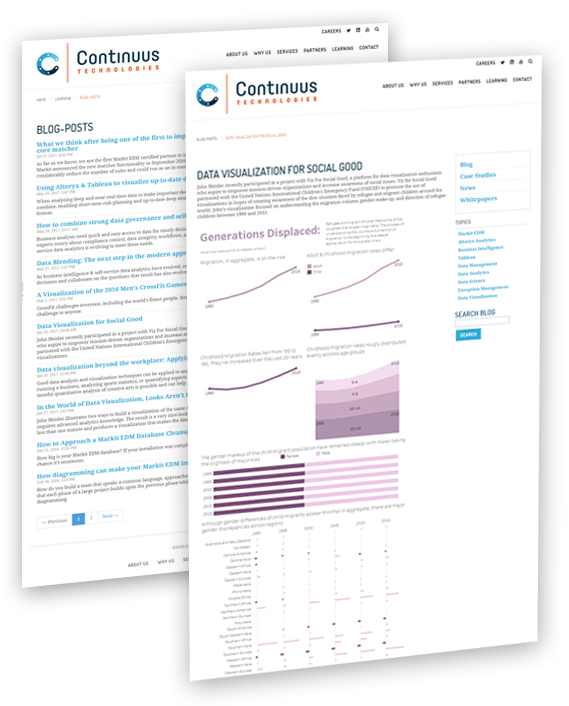 As a financial technology innovator, Continuus Technologies had uncovered an opportunity to fill a need in the financial service marketplace. However, as a startup, the company needed digital marketing support to build recognition and be found by its target niche.
We began with our evaluate process to determine how Continuus could differentiate itself and be noticed in a marketplace dominated by global competitors. Our initial recommendations centered on a content marketing and social media approach for the company's fintech services.
Several months later, Continuus branched out to develop a Business Intelligence practice, expanding its target audience beyond the financial services industry. Trivera responded with an updated content plan and website reorganization strategy to help Continuus build its business.
Results:
New users to site up 135%
Visitors from organic search up 158%
Visitors from LinkedIn up 54%
Vistors from Twitter up 600%
Mobile users up 544%
Trivera has quickly responded and adapted in support of our company's growth. Their marketing strategies have allowed us to expand into new markets, targeting our prospects in an efficient and effective way.