The Bartolotta Restaurants
When it comes to names that are part of the heart and soul of Milwaukee, there is probably none more familiar and respected than Bartolotta. Starting with a single restaurant 25 years ago, the company has grown to include 9 restaurant brands, several event venues, corporate dining, and catering.
---

The Challenge
Bartolotta Restaurants is one of Milwaukee's strongest brands, but the company needed assistance in their digital marketing efforts, consistency in branding all the restaurant websites, and a single easy-to-use CMS system that made updating the site easy.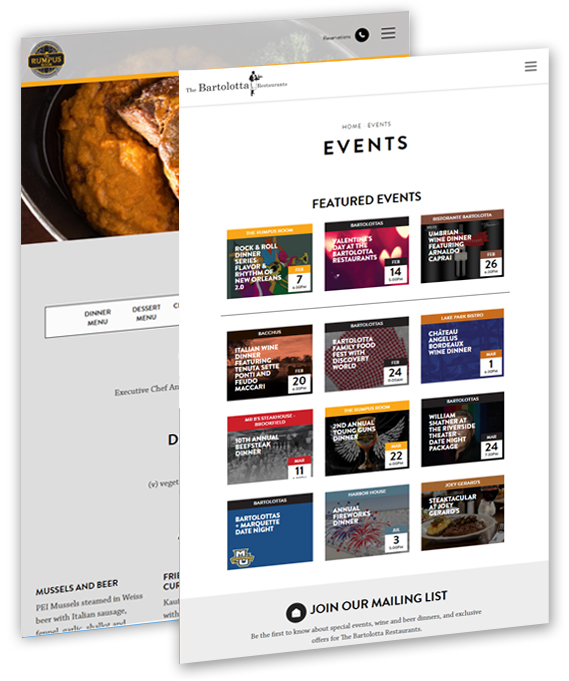 The Solution
The restaurant group's new Digital Marketing Manager turned to Trivera to align all the Bartolotta restaurants on a single content management platform with an up-to-date user experience. Through Trivera's immersive EVOLVE process, we gained a deep understanding of the company's brands and their digital marketing challenges.

Results
We upgraded their corporate site, along with sites for all 9 restaurant brands, Kohl's Corporate employee dining area, and catering options. Plus, we simplified the Bartolotta URL structure to improve Search Engine Optimization, and our powerful content management system gave various individuals at the company the ability to easily update the parts of the site that pertain to their jobs.
Now as their 25th anniversary is in full swing, Trivera's marketing team is engaged in strategic digital marketing initiatives that include ongoing SEO, Pay-Per Click and iterating on the newly built websites to constantly support the company's business goals.
The team at Trivera truly worked to understand my business goals and developed an effective digital marketing strategy. They have the expertise to flush out the tactics. I've always been very happy with the results of the projects I've requested of the team at Trivera.
Ready to start your next project?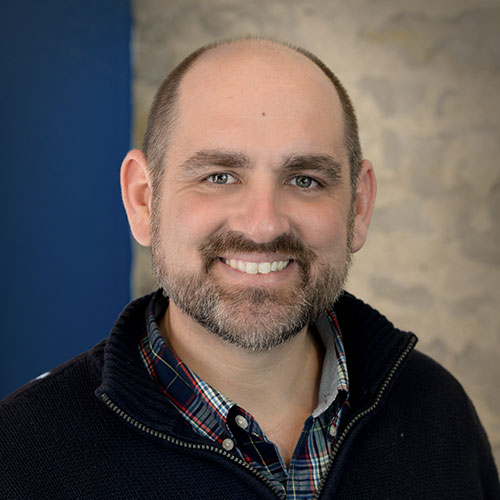 Talk to Jamie about your company's needs.