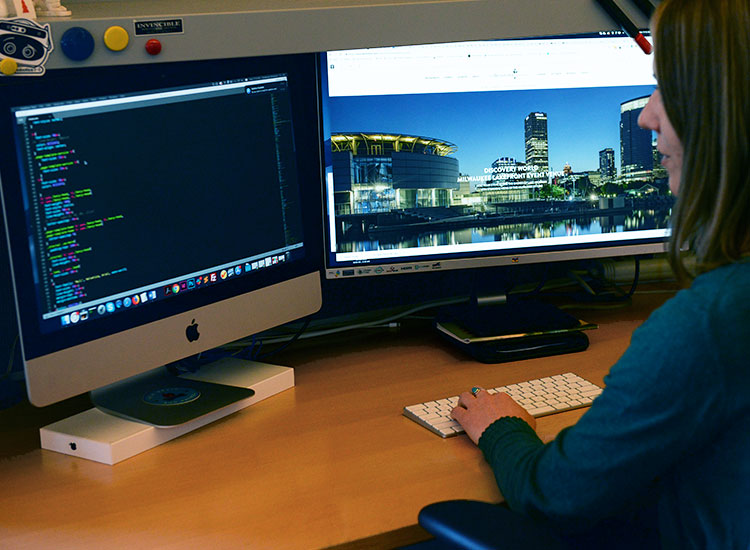 Our time-tested website development and monthly strategic planning processes begin with understanding your business and its goals. Every website development and/or digital marketing project begins with an extensive discovery process called Evaluate.
Participating in the Evaluate process is required and ensures your business benefits from the expert collaboration between the Design/user experience team, SEO team, and Programming team.
Evaluate & Discovery
You've obviously done something right or you wouldn't be where you are today. We begin a marketing discovery by exploring your history, current situation, and vision for the future. We'll dig into your brand, competitive environment, and technical needs, then explore the full scope of digital marketing opportunities. You'll get a detailed marketing plan that will serve as the strategic guide for your future.
Begin the evaluate process
Start the archetype quiz and learn how to better help people understand your "story".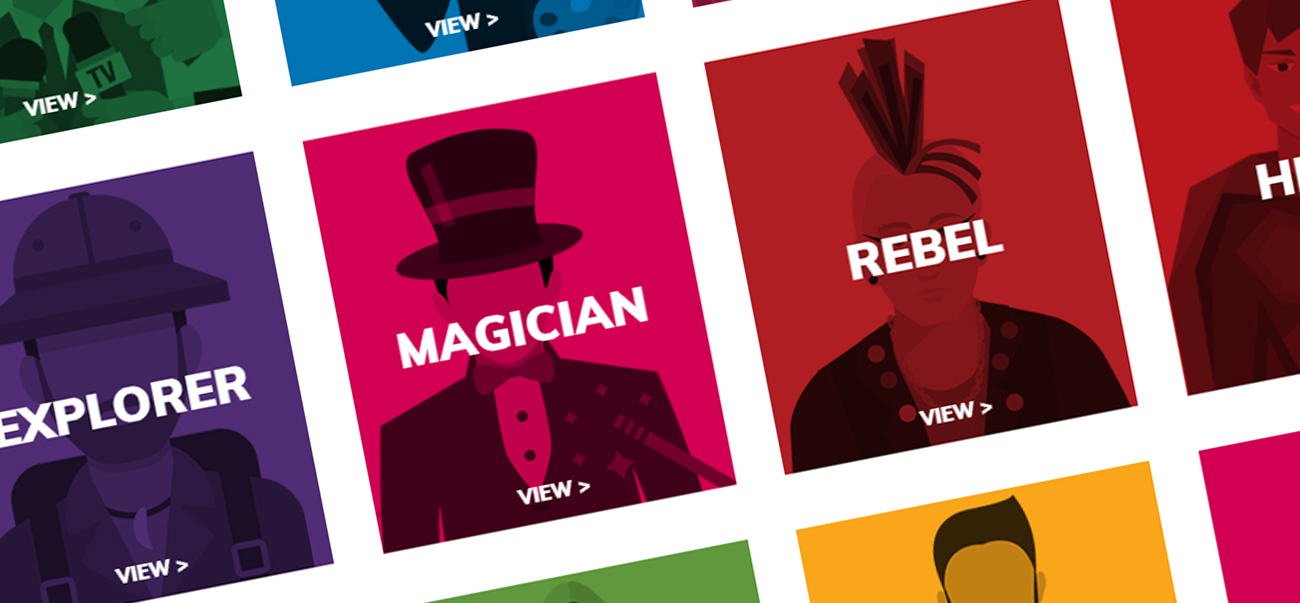 Our Website Development process
After your Evaluate is complete, we begin executing our agreed-upon strategy. Your website development team will use an iterative process that avoids surprises by presenting a series of decisions in a structured and logical order.

Step 1
Sitemap
Your sitemap will show the page structure and information architecture of your new site. Our SEO team collaborates with your front-end developer to ensure your URL structure is optimized for search engines and your users.

Because we develop a deep understanding of your target market in the evaluate phase, we are able to focus on what your users need, what they value, and the arrangement of information most likely to lead to engagement and conversion.
Step 2
Wireframes
Our interactive and responsive wireframes allow you to see the layout of the main pages on your website in both desktop and mobile sizes without the distraction of images, colors, or fonts. Using these wireframes, you can actually navigate to various parts of your site, which helps you understand the future user experience.
Step 3
Style Tiles
Your style tiles are a representation of your brand, that include colors, fonts, textures, and photography. We combine information about your target audiences, their personas, your brand personality and your brand standards and give a visual guide that will be used throughout your website.
Step 4
Mockups
The fun begins! The mockups are a static visual snapshot of what your website will actually look like. We combine the layout of the wireframes with the elements from the style tile that include the fonts, colors, and photography. We create your home page and select important internal pages. These static image mockups will guide our front-end developers as they build your responsive website.
Step 5
Website development
We will apply the iterative decisions made in steps 1 – 4 to build your website, focusing on:
Theme creation
Header and footer development
Navigation structure
Page buildout
We will also implement schematic markup to improve SEO, ensure your analytics tracking is set up correctly, and implement redirects from the pages on your old site to your new one.
Step 6
Content entry
Content creation and entry can be handled by Trivera, by the client, or as a collaborative process. The content marketing experts at Trivera can develop SEO-friendly copy for your new site, edit your old copy, and make recommendations for phase 2 updates. Or you can write your copy yourself.

Once your site is ready, Trivera can enter all the copy for your site if desired. However, we find the best results happen when we provide training and documentation to our clients during the website process and work together to populate content on the site. This ensures our clients are well-versed in updating their own sites and able to maintain their sites post-launch.
Step 7
Testing
At the end of the Website development stage the Trivera team will complete a review of your entire site. Final testing is done across supported web browsers and viewports to ensure functionality and usability. Testing items include browser/device compatibility, contact forms, Google Analytics & tracking, link checking, and a functionality review.
All Trivera websites have a defined warranty period to cover any functionality that is not working as expected.
Step 8
Training & Post-launch
We believe it is critical for clients to be able to maintain their own websites. Our training ensures you are comfortable working in your chosen content management system. However, website development is never truly done. Most clients who start working with Trivera on a website development project end up enjoying a long-term relationship with Trivera focused on continual improvement and growth towards your business goals.
When the website launches we'll typically start the Monthly Strategic Planning process to continue optimizing and growing the newly launched website.
Monthly Strategic Planning process
Following the completion of your initial Evaluation, we combine your goals with our insights to create a customized 6-month plan for your company based on your emerging or growing client needs.
Analyze results At the beginning of each month, we create a customized report analyzing the results of our prior month's work. This report includes: your website analytics, social media activity, inbound marketing progress, and digital advertising results.

New ideas Your digital marketing team will use your report to find opportunities for SEO tactics, content marketing ideas, improvements to user experience on your website, or iterations on social or advertising campaigns.

Work on tasks Throughout the month, we work to execute our agreed-upon tasks. All tasks and communication are handled by our project management system so you have visibility into our due dates and yours.
​​​​​​​
Plan ahead Throughout the month, we'll continue to have new ideas. We'll document these ideas, validate them when we run your next report, and present them at your monthly kick-off meeting as the cycle begins again. We are always focusing on your goals, and are adept at pivoting based on our ever-changing world and your business initiatives.
Our monthly work cycle
We begin each month with a kick-off meeting.

Every six months, we create a six-month report and plan to ensure we are keeping both short and long-term results in mind as our work together progresses.
Typical monthly client plans
These are sample plans of some of our different types of clients. Your plan will be customized by your goals and needs. Check out our list of our Services/Solutions like SEO, design, email marketing, and more that will go into your customized plan.

Emerging clients
Emerging business clients are typically starting their digital marketing journey. Often these clients have a single in-house person in charge of marketing efforts.
Growing clients
Growing business clients have typically made an investment in digital marketing and are working to improve their ongoing results. These clients often have an in-house marketing team who need outside support.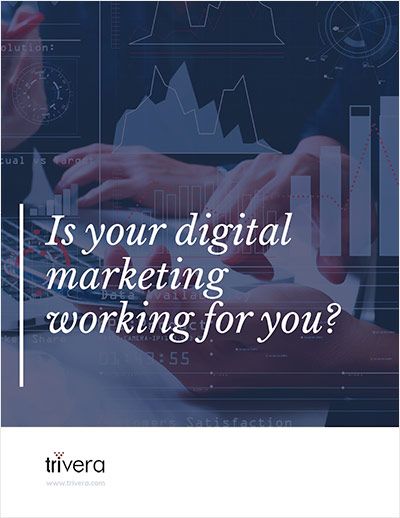 Is Your Digital Marketing Working for You?
You can't afford to waste time or money on digital marketing efforts that don't pay off. Unfortunately, many businesses aren't sure if their hard work is worth the effort.
The included checklist can help you answer these questions like, "Can customers find my website?"
Get your whitepaper and start understanding the key activities you should focus on to make the most of your digital marketing efforts.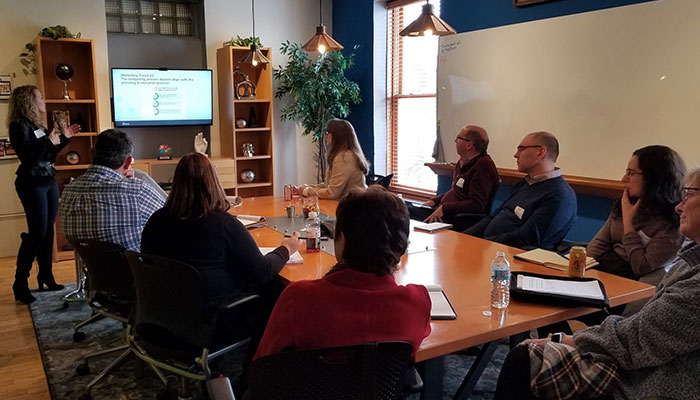 Learn about our Services
We provide a strategic goal-driven partnership with your team and offer many solutions including SEO, design, email marketing and more.

Services


Ready to start your next project?
Talk to Jamie about your company's need for a digital marketing strategy.