Milwaukee Metropolitan Sewerage District
MMSD protects public health and drinking water supplies through capturing and cleaning wastewater, flood management, and implementing green infrastructures.

The Challenge
The original goal of the MMSD team was to create greater economy and efficiency by switching from an expensive proprietary content management system to a license-fee free open source solution. The end result was that and more.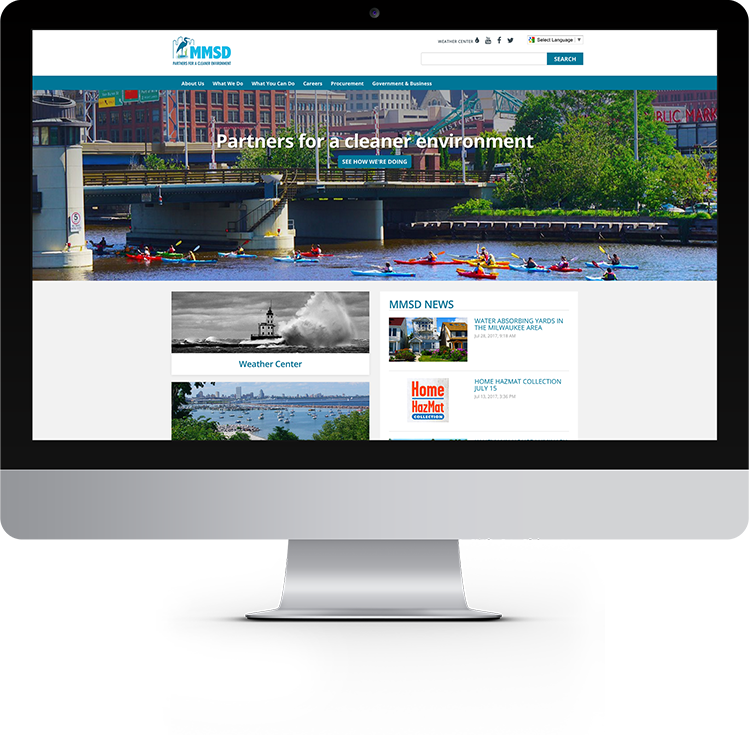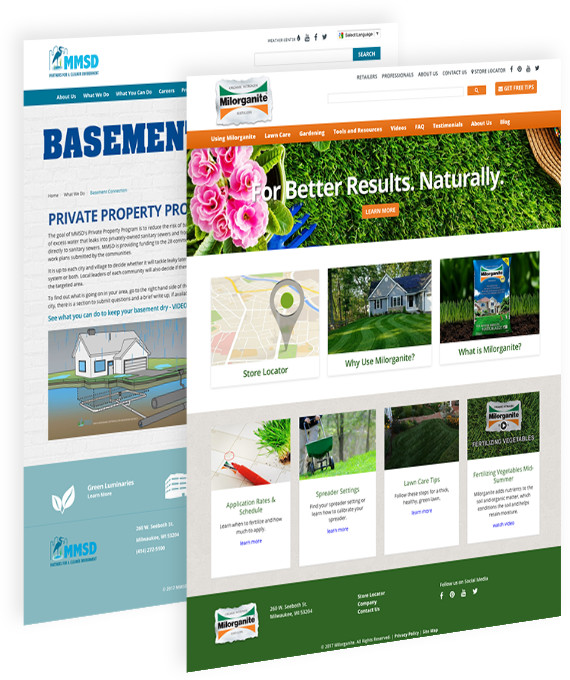 The Solution
Trivera's recommendation was to migrate all the MMSD web properties, including mmsd.com, milorganite.com and freshcoast740.com to the powerful Concrete5 CMS platform. As part of the migration, the decision was made to turn the existing designs into responsive user interfaces to meet the expectations of the growing number of mobile users coming to those sites. Because even that level of work required that our development team has a deep understanding of their brands, we engaged MMSD's team with our EVOLVE process.

Results
As we evaluated and ideated, we uncovered several new opportunities to improve their website customer journeys and conversion rates as part of the migration, resulting in greatly improved user experiences. Trivera also helped to reevaluate the relationship between their Green Initiative Center of Excellence and FreshCoast740 initiatives to reduce the amount of stormwater runoff, resulting in a realignment and a new website for that effort.
I certainly have a new appreciation for website design now. Thanks for keeping us on task, responding to our input, and creating an awesome-looking product.

Ready to start your next project?


Talk to Jamie about your company's needs.