Heresite Protective Coatings
When Heresite Protective Coatings, a former market leader, came to Trivera, the company was faced with increasingly aggressive competition and out of date marketplace perceptions.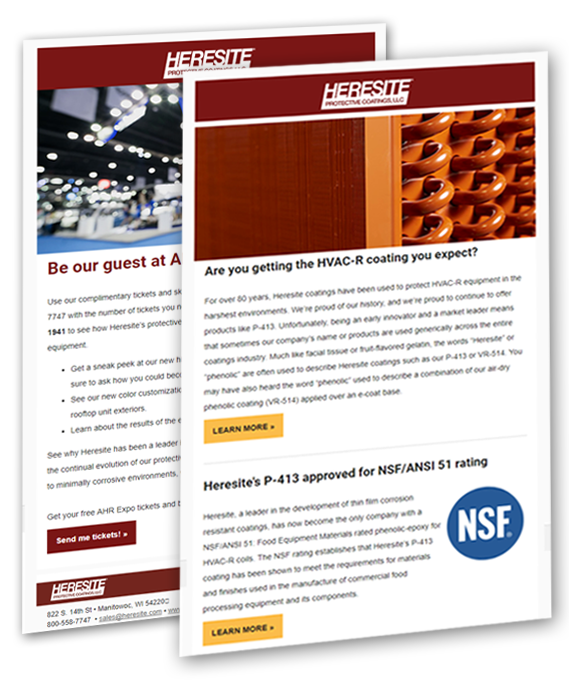 Heresite came to Trivera for help using content marketing and their website more effectively to promote the company's recent innovations and improved products. The relationship began with Trivera's evaluate process to understand Heresite's company goals and target audiences. That process uncovered some technical challenges with the company's existing website, which were addressed immediately. Then, a content calendar was developed to continually add information to the company's website and provide up-to-date about Heresite to current and prospective customers.

After just three months, average session duration was up 12%, pages per session were up 9%, pageviews were up 10%, and bounce rate was down 4%. In addition, we launched an e-newsletter for the company, averaging a 25% open rate.