Heresite Protective Coatings
Offering protective coatings for HVAC-R equipment subjected to harsh environments.

The Challenge
When Heresite Protective Coatings came to Trivera, the company was faced with increasingly aggressive competition and out-of-date marketing perceptions.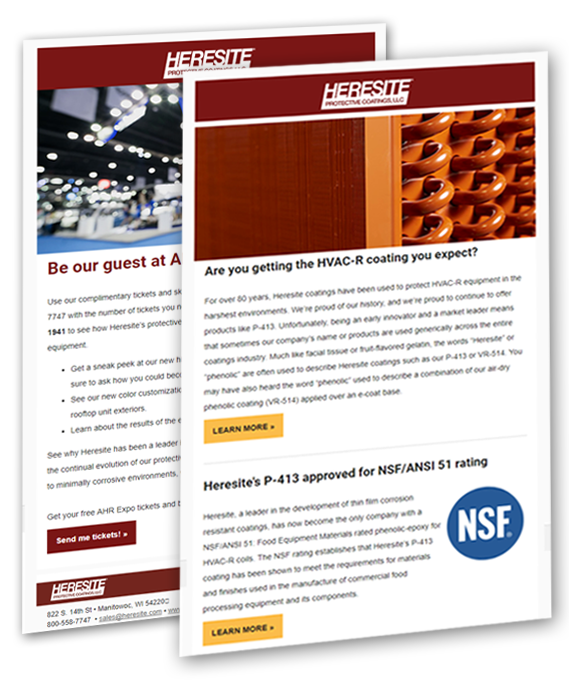 The Solution
The relationship began with Trivera's Evolve process. We evaluated Heresite's company goals to better understand what was needed for their unique target audiences.
That process uncovered some technical challenges with the company's existing website, which were addressed immediately. Using strategic content marketing we made their website more findable and effective at promoting their recent innovations and improved products. Then, a content calendar was developed to continually add information to the company's website and provide up-to-date information about Heresite to current and prospective customers.
Results
After only 3 months we saw great success and that people were visiting the website more, plus spending more time on pages. We have since implemented a successful email marketing campaign and written whitepapers to promote the company's expertise and keep those efforts going.
Analytics Results
Session duration average
12%

E-newsletter open rate average
25%
Ready to start your next project?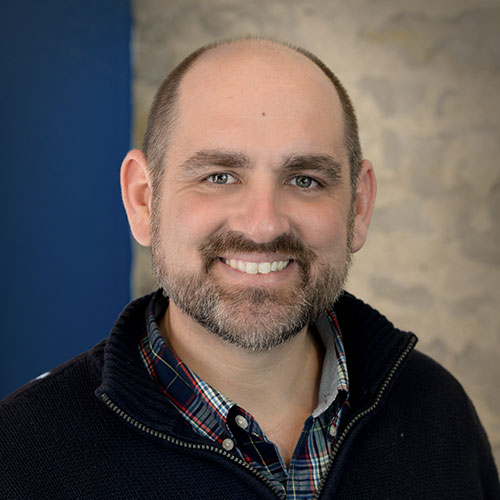 Talk to Jamie about your company's needs.