Potawatomi Hotel and Casino
A part of the Trivera family since 2009, Potawatomi Hotel and Casino has enjoyed a highly collaborative relationship between Trivera and their marketing and advertising teams.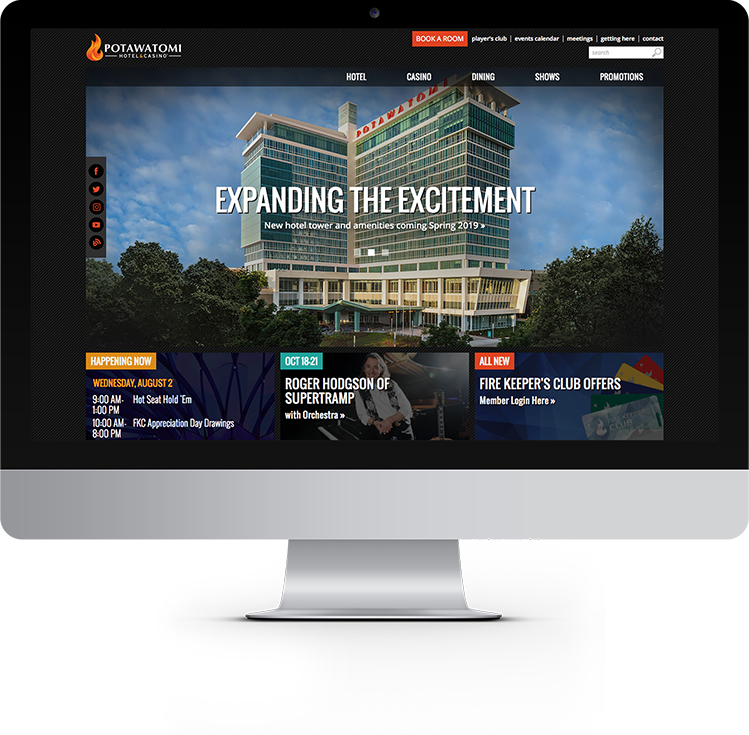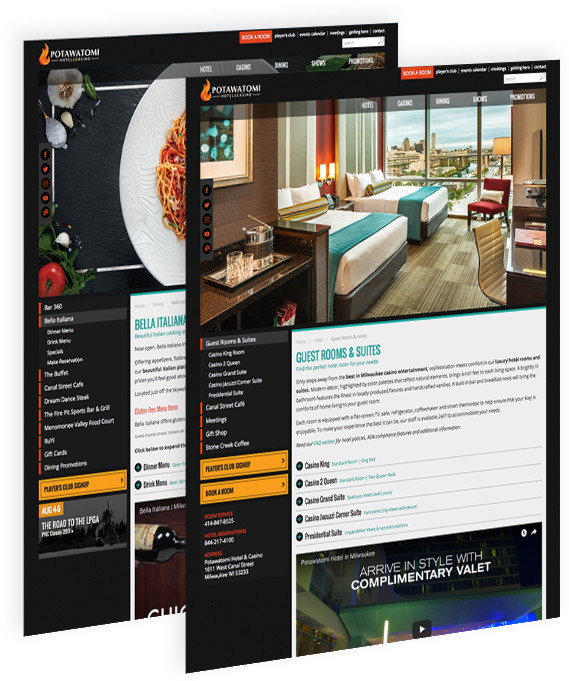 This one of those partnerships that takes advantage of an incredibly talented internal web marketing department, with Trivera providing the complementary front and back-end technical expertise. The first engagement was a website that leveraged the power and extensibility of Concrete5 to accommodate Potawatomi's complex requirements. Just this year, our collaborative efforts produced the third iteration of their fully-responsive new website. Built by Trivera's Concrete5 front-end, mobile and programming teams, we again used the brand and design created by Potawatomi's incredibly talented web marketing department.
Trivera has also worked with them to help improve the performance of the site, assisting them with their SEO, PPC and Social Media efforts. Trivera has also helped create Potawatomi's internal corporate intranet, also built on Concrete5, as well as hosting their internal project management system.