Strattec Security Corporation
Strattec Security is one of Milwaukee's largest publicly traded corporations and biggest employers.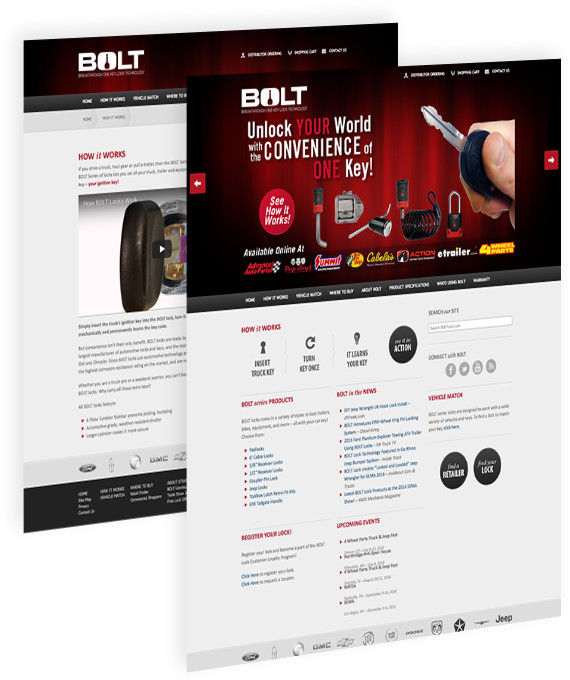 As the trusted industry leader in automotive locks, they needed a company equally as trustworthy when it came time to put their new Bolt line of locks on the Web at boltlock.com. Trivera built a powerful, custom, ecommerce-enabled site for them on their preferred platform, Wordpress. So successful was that effort, that when it came to launch their new Component Solutions division to market cyclically underutilized metal finishing resources to area businesses, they trusted Trivera to build that brand's critical first website as well. After earning their total trust, Trivera was given the task of updating Strattec's corporate site. Both that site and the Component Solutions website, built on Concrete5, have recently been re-engineered to be fully responsive. Currently underway is an effort reduce the frequent security breaches that resulted from their original choice of Wordpresss for boltlock.com, by doing a redesign in Concrete5.