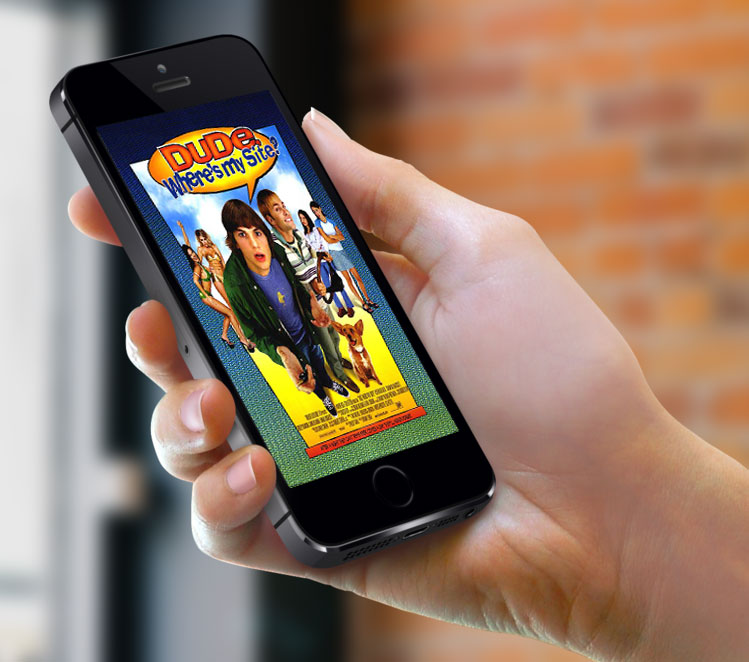 If you're focusing your website efforts exclusively on how your website appears in your desktop browser (or it's just been years since you redesigned your website to be mobile friendly), that sound you're hearing is your company's digital death rattle. And I am not exaggerating.
In my last blog, I outlined the reasons why it's critical to take your mobile users' customer experience seriously. The growing body of evidence continues to back up my assertion that you've really needed to have been doing that for years. And while large numbers of business owners and marketers have been hoping that the data is wrong and, incredibly, still taking a wait and see attitude, last week, Google made an announcement that puts a hard stop on any further procrastination.
Google has announced that on April 21, 2015, they will be adjusting their algorithms to push websites with a mobile-friendly user experience to a higher rank, and pushing down…and even out…sites that don't.
Those of us in the SEO field who live and die by the latest algorithm shifts have heard insinuations, hints and rumors over the years as Google has historically been vague about any upcoming changes to keep black-hats and other miscreants from jacking the system and getting sites on page one who don't deserve to be there. This time, it's different. Google has officially released the date and implications as a non-negotiable, immutable, and unexploitable prerequisite to prepare for. How serious the punishment will be for non-mobile-friendly sites is not certain, but experts in our field, and even the media are already calling it "SEO-Pocalypse" And "Mobilegeddon." So we're prepared for the results to be substantial.
To see if your site is ready for the new search reality, go to Google's Mobile Webmaster tool  and enter your website address.
If your site is mobile friendly, congratulations! The impact of the upcoming algorithm should not be negative. It will likely even be positive for you.
However, if your website is not mobile-friendly and it relies on Google searches for a significant amount of traffic (and revenue), be ready to lose a significant amount of both on April 22.
It's ironic that it will take a shot across the bow like this to get many businesses and organizations to do what they should have done simply to meet their customer expectations and create a great, intuitive experience for their visitors regardless of the device they're using. But if that's what it takes, then that's a good thing.
Unfortunately, a month is not enough time to design, develop and launch a new, strategically conceived, SEO responsive corporate website. But once it's launched, Google's spiders will eventually discover your mobile friendly site, and while you'll never make up the revenue you'll lose during that time, you'll eventually restore some of the ranking ground you lost.
But it's still not enough.
A basic mobile experience as an accommodation or second screen may get you over the Google bar, but even if the search engines send traffic to your site, you'll still be losing brand affinity, conversions and revenue. The latest research is showing that even making mobile just as a first screen is likely hurting your success.
The market is telling us it's time be planning for a "mobile-only" user experience. I'll explain (and back it up with data from a new study) in my next blog.