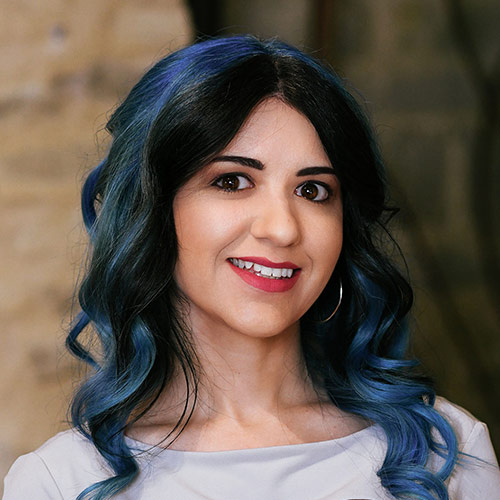 The conundrum faced by digital agencies is the unique, and often mutually exclusive skillsets it takes to deliver all the necessary aspects of a Strategic Digital Marketing plan for their clients. It usually takes a team of many individuals: left brained, right brained, technical creative, programmers, designers and marketers. It's rare for one person to possess all these qualities and skills.

So we were pleasantly suprised when, among the repsonses to several recent job postings, we noticed a Sarah Goodfellow who had submitted her resume to several of those openings. We were skeptical, but called her in to prove her mettle. After scrutiny several of our team members confirmed she was the real deal., we borught her aboard.

Sarah's primary duties at Trivera focus on the back end programming that extends the functionality of client websites that run on the Wordpress CMS. But she also lends her expertise to our design, front end, SEO and Hubspot teams.

Sarah has a degree in graphic design from the University of Wisconsin, Milwaukee. She has spent the ten years since then honing her skills at design companies, and eventually running her own full service agency wher she expanded her related expertise to include Web, SEO, inbound, front and back end development, Sarah's credentials also inlcude several certifications, with more coming.