A Shout-out to Trivera Client MMSD During Water Quality Month
---

by Tom Snyder on Aug 09, 2016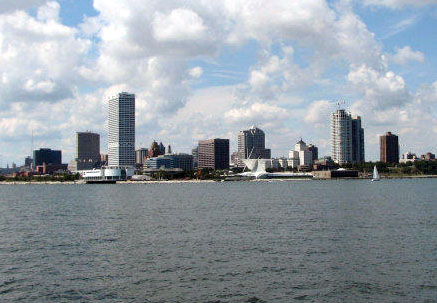 August is water quality month. Here at Trivera, we're observing the month by kicking off a new project for one of our newest clients, the Milwaukee Metropolitan Sewerage District. We've actually been working with MMSD since earlier this year, migrating all their web properties from an expensive proprietary Content Management System to Concrete5. We're well into the migration of milorganite.com, and are just now beginning to migrate the remaining MMSD brands: mmsd.com, Huntgreen, Basement Connection and Fresh Coast 740.
At Trivera, we start every client engagement with a brand discovery process. During MMSD's brand discovery, we learned some really interesting things about them and their commitment to the environment.
Did you know that MMSD:
Is responsible for water reclamation and flood management for about 1.1 million people
Serves 28 communities in the Greater Milwaukee area
Allows licensed hunters to use MMSD land during hunting season
Has been recycling nutrient-rich microbes from the city's water reclamation process into Milorganite, a natural fertilizer, since 1926
Is committed to meeting a goal of having a net 100 percent of its energy supplied from renewable resources 
Trivera's efforts are focused on making MMSD's digital marketing efforts both more successful and more efficient. Greater results for less money means MMSD can continue to be great stewards of our natural resources while also making them more efficient with their financial resources.
Trivera is honored to be partners with this high profile agency, working to support their efforts to improve the quality of our water. You can learn more about MMSD and milorganite in this video: