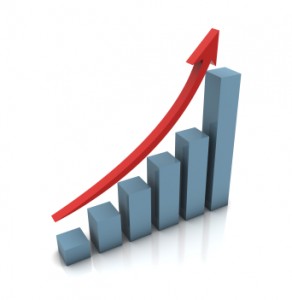 In our last blog, we listed the 6 ways your neglected website is costing you money. If you are one of the rare businesses whose website is producing piles of revenue even though you haven't updated it in years, this isn't for you.
But, if you can use additional sales revenue from your digital channels, read on.
Our mantra has always been that a web site is not an event, it's a process. That process requires ongoing effort, attention and investment to maximize revenue and value.
As a digital marketing firm, having clients who hire us to build a website, only to let it languish in neglect and produce mediocre results does neither us nor the client any good. So here at Trivera, our focus is taking responsibility for our clients' total online success by having all new clients sign annual contracts, where the website development is only the fourth element in a ten point plan for success.
Here are the steps that we believe are necessary for success, and the reasons we include each:
1.) Discovery
Your success begins with defining your goals. What specific results do you expect your digital marketing efforts to produce? If you don't know where you're going, how will you know when you get there? Whether it's increased sales for an e-commerce site, new leads for your sales staff to cultivate, heightened awareness for your brand or more traffic to improve ad revenue, it's only by setting specific goals that will give yourself a target to hit. And as your partner, we need to make sure we're all on the same page.
2.) Development of a Marketing Strategy and Tactical Recommendations
Even thinking about tactics before you develop your strategy is a waste of time. Things like "Getting on Twitter" are just tactics. Achieving the goals you defined in step one requires a broad and deep plan. Understanding your brand in a way to be able to communicate your value proposition and personality to your current and future fans well enough to determine is what helps you decide if ANY Social Media is an effective vehicle. That's your strategy. It's your guide to determine what tactics will be appropriate and effective in helping you achieve your goals.
3.) Search Engine Optimization Plan
Guessing at a few keywords and trying get on page one of Google for those keywords is the recipe for SEO failure. Unfortunately, it is the "plan" most businesses and organizations are using. Is your target audience even searching for what you offer with those keywords? Do you know which keyword phrases will produce results, and which will bounce people back to Google to find another result (something actually causes search engine rankings to decrease)? Do you know the difference between branded and non-branded traffic and why it's important? Do you know how to uncover which keyword phrases will produce the number of non-bouncing visitors you'll need to achieve your specific success goals? If you don't know the answers to these (and a half dozen other basic questions most SEO specialists understand instinctively), Google will be nothing but a constant frustration and financial albatross.
4.) Creation of a fully optimized website
The creation of a website is the sum total of what many web design/development firms do. But optimization is the necessary ingredient to a successful digital strategy that many of them miss. Turning visitors into customers requires an understanding of conversion rates and what affects them. Will your site create sales or discourage them? Will people coming on tablets and smartphones be comfortable or frustrated? Will the transactional goal of the site be easy to find regardless of how, when and where visitors enter the site, or will they get lost in a maze of unnecessary information, steps, clicks and questions?
Within a fraction of a second, most visitors have judged you and made up their mind about your brand. Virtually every element of the site... the choice of content management systems, home page layout, order and depth of the navigational choices, words per page and whether they are paragraphs or bullet points, size, position and quality of images, color choices...impact the visitor's opinion of you. Unless your approach is strategic, and your developer understands how all of this impacts your visitors' perceptions and decisions, you won't get a successful digital marketing tool, you'll get a website. Nothing more. Certainly not success.
Here's where many people stop, thinking they are now done and success will just happen. Actually, this is where the real work begins.
5.) Execution of website content marketing efforts.
Your site is tested and launched, but almost immediately your blog, press room, content, product details, demonstration videos and other content will require ongoing effort to maintain their freshness. Keeping the site updated is only a part. Keeping the rest of the places out on the web that drive traffic to your site updated is even more important. That means email newsletters and promotions, outbound PR, commenting on other sites' blogs, and legitimate link building.
6.) Execution of ongoing SEO and SEM tactics
Just as your website is not an event, neither is your SEO. The algorithms that determine who makes it to page one of a search change frequently. What worked last month probably doesn't work this month. Knowing what has changed and what you need to do to take advantage of those changes requires effort and expertise. And it never ends.
7.) Execution of Social Media tactics
Here's where agencies and gurus who only do Twitter, Facebook, Pinterest, LinkedIn, YouTube, fail. Sun Tzu said "Tactics without strategy is the noise before defeat." I've dealt with this topic enough that it doesn't need to be repeated here other than to say this step will only help your digital marketing plan become successful if the tactics are being used as part of a larger strategy.
8.) Execution of traditional marketing tactics
Just because this is a digital marketing plan it doesn't mean you need to stop doing traditional marketing. If your strategic target can be effectively reached via direct mail, print and traditional electronic media, you hurt yourself by regarding them as obsolete or irrelevant. You'll just want to make sure you're tracking your efforts to make sure you only continue the ones that result in demonstrable results.
9.) Monthly measurement of key performance indicators
Remember those goals you outlined 7 or 8 steps ago? How are you doing? Tools exist to measure site traffic, bounce rate, conversion rates, popular navigational paths, transaction values, SEO ranking, social media sentiment. You don't have to be using them daily. Weekly or monthly may be adequate.
10.) Adjustment of efforts to continue to produce maximum ROI
Because targets and goals are part of your strategy, and you're measuring your results, you know what you need to do more of, and what to do less of to produce the results you're striving for. And you're in the zone of increasing your results, and reducing your costs.
Sound like a lot of work? It is. If success was easy, everyone would be successful. Whether you hire a firm like Trivera, or handle it internally, the steps to success are still the same. How many of them are you neglecting?