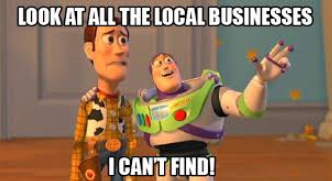 Effective local digital marketing can reach new consumers, propel brands to the top of organic search results, and ultimately drive traffic and sales for your business. But what if I told you there are still a lot of industries, companies and marketers leaving a large, untapped (and ultimately necessary) opportunity on the table because they're failing to execute on local best practices?
A few recent studies, from Fresh Chalk and SoCi, Inc. highlight the fact that many brands are not engaging consumers at the local level (reputation matters!), or even fully building out location pages across Google, Facebook, Yelp, etc. It's shocking, given the data:
46 percent of all searches on Google are seeking some sort of local information
A local search is one of the first things a consumer does to find a business
Ratings and reviews are a top search ranking factor AND a top factor consumers use when making purchase decisions or deciding on a company to do business with
Google is becoming your new homepage and searchers increasingly have no need to click through to a website, meaning even more priority should be placed on managing all the elements of your Google presence, including accurate & consistent business information, review responses, photos, posts and Q&A. (Note: Keep your eye on this blog for more info on this topic).
The Localized Social Marketing Benchmark Report by SOCi and LSA examined 163 top franchise marketing brands and thousands of brand pages for local presence, in 10 different vertical categories. Each business was ranked on a 100-point scale in three key areas: local presence, reviews/ratings and engagement on Google My Business, Facebook and Yelp. The average benchmark score was 45, while the top brand scored 90. What the data ultimately uncovers is that the top 10 local brand leaders were sales leaders, and saw an average sales growth three times their competitors.
Further amplifying the importance of local marketing, especially as it relates to reputation management and local directories is Fresh Chalk's analysis of 150,000 small business websites. This study found that Yelp appears in the top five search results for 92 percent of Google web queries that include a combination of a city and a business category. (Statistics nerd alert: the LSA study found that while 75 percent of franchises had a Yelp listing, only 16 percent were responding to reviews.)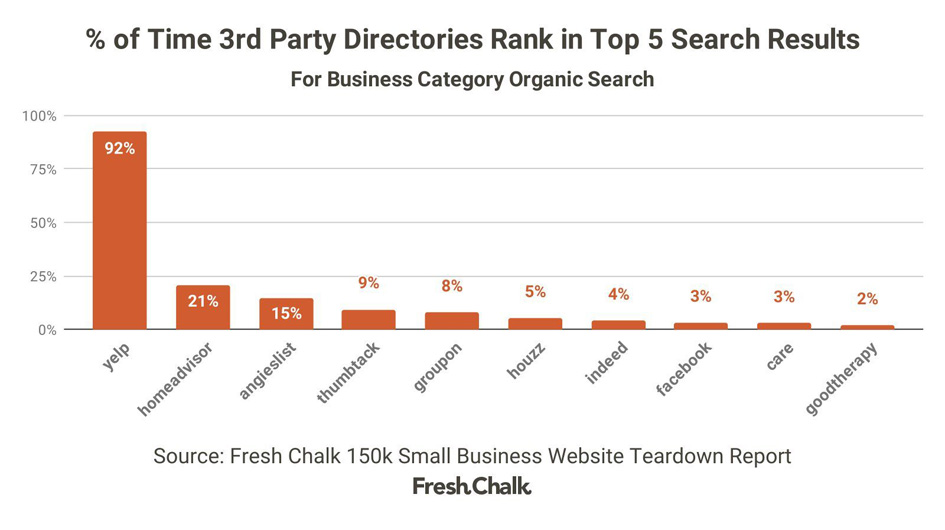 Fresh Chalk also found a correlation between better Google My Business reviews and higher search rankings on Google. However, there seemed to be no correlation between better Yelp reviews and higher rankings in Google SERPs (though the study did find that number of Yelp reviews correlated with better organic rankings).
What does this tell us? Consumers turn to social media, local search and reviews to make purchase decisions. And in today's ever-changing, ever-growing and ever-more-complex search landscape, an essential component of your local marketing strategy should be managing your business reputation and prominence.

Photo Credit: Adobe Stock