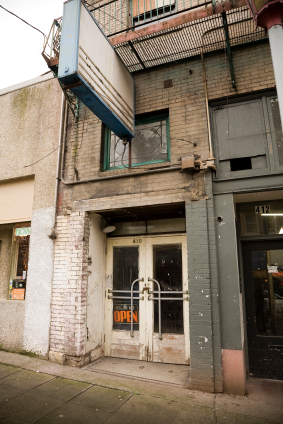 Your presence on the web has never been more important to the success of your brand.  It's also never been subject to more circumstances, elements and efforts that can damage it. And the only thing necessary for every bad thing imaginable to happen to it, is for you to do nothing and think your site is doing fine. So it just boggles my mind that so many marketers and business owners choose to sit back and let failure happen.
Website success has always been about who will be coming to your site, how they will access the site, what they're hoping to accomplish, and what will..or won't...happen when they get there.  While everyone hopes that it will simply be customers who will come and engage in a business transaction, it's a lot more complicated than that.  There are actually 5 easily identifiable groups of visitors who require strategic efforts that you'd better be prepared for.
Because, ready or not, here they come:
1.) Hackers, Crackers and Internet Miscreants  
Unless it's more than a few years old, your website is likely built on a Content Management System (CMS). Just like any other software product,  that system has likely had improvements made to it over time. In addition to feature improvements, every upgrade since it was first built also contains critical security enhancements. Legions of hackers are scouring the web every minute of every day trying to find old and vulnerable installations of Joomla!, Drupal, Wordpress and Concrete5 and using them to execute mass identity theft. I don't know if it's a fear of change or just a reluctance to spend the money on repairs should a CMS upgrade "break" the site. Regardless, the thousands of out of date websites are a jackpot for hackers.  Unless you have an upgrade plan in place, there's a good chance that someday thousands of people will be getting a fake email that looks like it came from their bank, but actually came from your site. Not only that, but then they'll click a link to log into a fake bank login page on your site and give identity theives the info they need to drain their real bank account. Because this activity leads to blacklisting, site shutdowns, and even potnetial legal consequences it's not the kind of traffic you want. But if you're not regulalry upgrading your CMS, it's the easiest and mosty likely traffic you'll get.
2.) People With Browsers Newer Than Your Site 
Every time a new version of a web browser is released, design and functional elements on your website that may have worked before  potentially malfunction or totally fail on the new one. If your website was built in 2009, it was tested to work on Firefox version 3. The current release is version 24.  Internet Explorer was on version 8. They've just released version 11. Safari 4 was the current version, but has now been replaced by version 7. Unless you've upgraded your site, or conducted ongoing browser compatibility testing, you have had people coming to your website to do business with you, but either can not or choose not to because the site doesn't work for them. And while that number has grown every month, that's a growth metric you don't want. 
3.) Mobile Device Users
Smartphones and tablets are no longer just for "people on the go." For millions of people, they are the preferred method of acessing the web. If your website isn't formatted to provide a visitor an optimal visual and navigational experience regardless of the device they'e using, you've essentially told half your potential customers that you're really not interested in their business.  And they are happily taking that business to sites that are. 
4.) Social Media Enthusiasts
Word of mouth has always been one of the most effective forms of marketing. Social Media takes that power to a new level.   Does your site have a blog? A pressroom? Videos? Do your pages have Facebook "Like," Twitter "Tweet This," Pinterest "Pin it," and Google "Plus 1" icons?  The jury may still be out on the extent that your execution of a Social Media plan will create meaningful inbound traffic. However, your site still needs to be updated to include the kinds of content that is easily shared in Social Media channels, and the tools that make it easy to do so. If it doesn't, you are missing the opportunity to take advantage of the viral referral power of your visitors' social savvy and their inclination to share your brand with their professional and social networks.
5.) Search Engine Traffic
The sad fact is that, unless you've been keeping up with the major changes in the way Google produces results to search queries and making sure your site has been adapting to accommodate those changes, the number of qualified customers coming to your site as a result is steadily declining. If you think that Penguin, Panda and Hummingbird are zoo animals, and an algorithm is a catchy tune about a former vice-president, your share of the 125 billion searches per month is pretty close to zero, and getting closer every day. Those are the people who aren't coming. But if your site isn't set up to show up on page one with meaningful and accurate search results and instead send unqualified visitors to your site, the ones who do come will leave your site as quickly as they came. Those are called bounces, and the more of those you get, the lower Google will rank you in their searches.  A strategic Search Engine Optimization plan is the only way to get meaningful numbers of qualified visitors to come to your site. 
While there are other elements that will contribute to a successful web strategy (email, direct and traditional marketing), this list represents the minimum effort necessary to just avoid failure.  With a new year beginning in just a few months, now is the time to plan your budget for setting up and executing a strategic plan that systematically optimizes your site to create the right outcome for every one of these groups and help your web presence reinforce, and not erode your brand, and more importantly, contribute to your bottom line.
About Trivera:
Your growing business is faced with more challenges than ever before. Managing your online presence in the face of tightening budgets and steadily increasing customer expectations can be a difficult and complex task.
Trivera's proven approach to web design and development builds your online brand with smart design and creative technology. We've been helping companies like yours since 1996, growing our capabilities along with the web to serve the needs of our diverse mix of clients.
For most compnaies, the web is a cloud of confusion. Our experienced team excels in managing your projects for the greatest return on your investment using a proven, collaborative process that delivers results on time, on budget and on target. Our mission is to provide you with the knowledge, service, products and ROI that will make you a hero.