WHITEPAPER
Choosing the Right CMS
Easily manage the content on your website with an intuitive content management system.
Content management systems (CMSs) make it possible for individuals without a background in website development to update their own websites. With the right CMS, you'll enjoy the ability to control your content, make incremental changes on the fly, and continually improve the user experience on your website.
Choosing the right CMS for your business is an important decision. There are many options available. Most claim to have the ability to handle any functionality you wish to offer on your website. Unfortunately, stretching the functionality of your website through multiple add-ons or plug-ins can result in an extremely poor user experience for your customers and your employees as they try to maintain the website.
This whitepaper answers 4 important questions you should ask yourself as you evaluate CMS platforms. Learn how you can avoid choosing the wrong CMS for your website.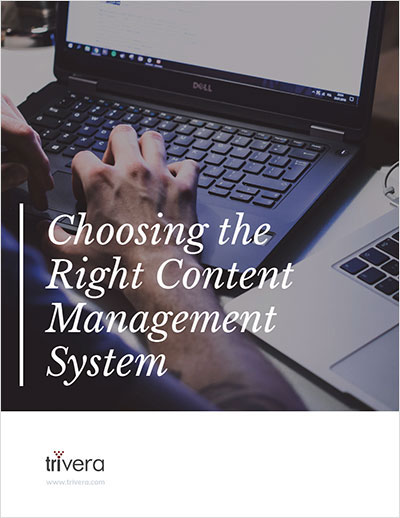 Download Your Whitepaper