WHITEPAPER
5 Overlooked SEO Tips + 1 BONUS TIP
Whether you're planning a new website or actively working to make the most of the site you have, Search Engine Optimization (SEO) should be an important part of your digital marketing strategy. The number one traffic source for most sites is Google Organic search traffic. Increasing organic traffic is the most economical way to drive more visitors to your website and hopefully, sell more of what you are offering.
At Trivera, we've been building websites since before search engine optimization even existed. As we've helped our clients keep up with the changing demands of Google and other search engines, we've found 5 common SEO tips (plus one bonus tip) that tend to be overlooked by both large and small businesses.
Learn how you can avoid common SEO traps and set the stage for online success.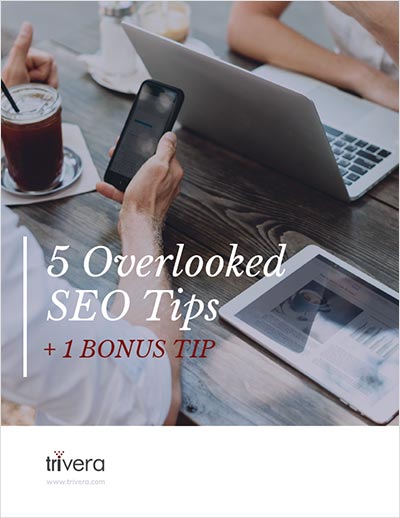 Download Your SEO Whitepaper