WORKBOOK
10 Steps to Getting Started with SEO
Understand your website's important information like content, keywords, and more.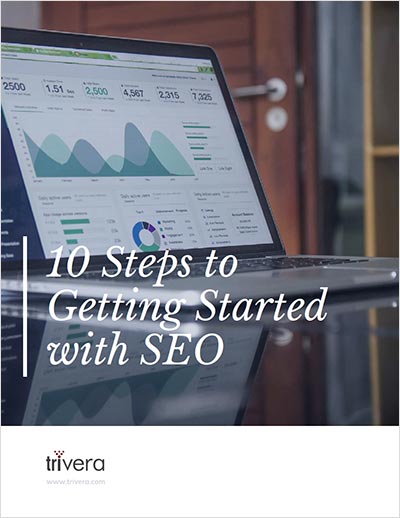 Search Engine Optimization (SEO) makes it easier for people to find your website. Taking steps to ensure search engines such as Google or Bing understand the information on your website will help your website show up in search results. The closer your website is to the top of the list returned as a search result, the more likely it is that a user will click on your website link.
A thorough Search Engine Optimization strategy includes site structure, links, content, keywords, tags, URL structures, and more. Many of these tasks require a high level of technical programming ability to implement.
However, there are steps that an in-house marketing department can take to help their website achieve better placement in the Search Engine Results Pages (SERPs).
Download this handy PDF workbook to learn how you can get started on developing a plan for your team.