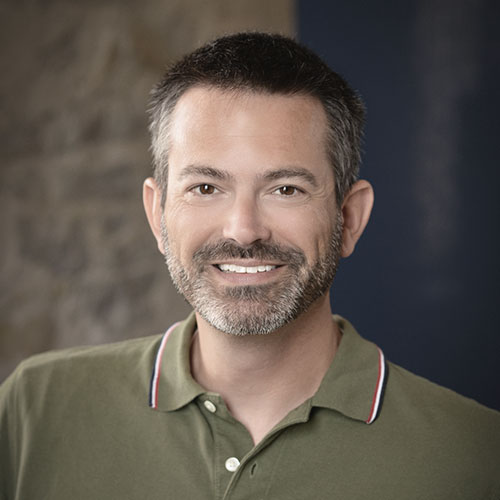 20 Years Digital and Marketing Experience
Todd Zimmerman
A former English major and UWM film student, Todd fell into IT as a profession and discovered a drive to use technology to make work life more productive and enjoyable. He has since held titles including Response Center Engineer, Webmaster, Interactive Manager, and PR & Marketing Director.
Todd brings his organizational experience to bear on Trivera's roster of complex activities, working with all staff to make sure projects progress smoothly and on schedule. Todd has developed intranets and public web sites for several manufacturing and technology companies, at times handling everything from server configuration to copywriting. This variety of experience provides him with the knowledge and vocabulary to work with both technical and creative staff, synchronizing efforts towards shared goals.
He comes most recently from Versant Solutions, where as Interactive Manager he managed site administration and development for clients including Thomson Reuters, Barnes & Noble, and the Milwaukee County Transit System.
In his free time Todd enjoys racing sailboats, motorcyling, science fiction, his wondermutt Luna, and endlessly troubleshooting his home internet connection with Time Warner tech support. A former President and Marketing Director of Skydive Milwaukee, he spent ten years on their Board of Directors and still serves as public spokesman when called upon.