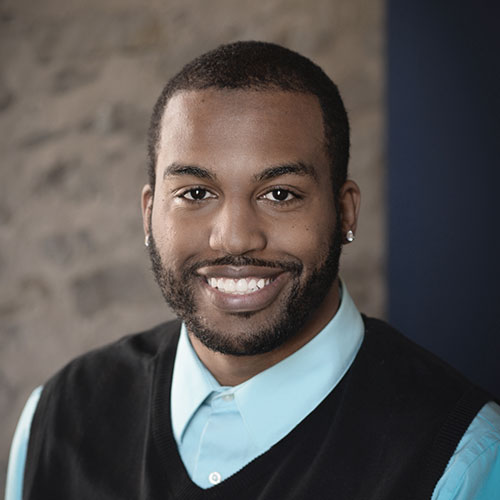 6 Years Digital Experience
Omelio Hopwood
Magento Certified Developer
Omelio joins our team as a PHP wizard, with a specialty in Magento development. While developing robust functionality for client websites may not seem exciting, "Oh" (as we call him) has already experienced a more amazing life than most of us will ever live.
Omelio came to the US from Jamaica as a child. Since his arrival, he has always had a passion for all aspects of technology. But, starting in high school, he decided to focus his passion on the web and software development. After graduating high school and spending a year in college, he took a detour and joined the US Air Force. His tour of duty took him to Japan for 3 years. With a new sense of self confidence and worth following his time in the service, he came back and got his Bachelors of Science from UWM, majoring in Information Science & Technology. Following a stint at the Milwaukee veterans accelerator program VETransfer where he developed an app that got him covered in the Milwaukee Business Journal, his focus of late has been to take his programming expertise, turn himself into an accomplished, certified Magento developer, and become a valuable member of Team Trivera.
A brand new dad, and new Menomonee Falls resident, Omelio is grateful to have a gig within walking distance of his home so, when he's not working, he can spend all his time with his family.