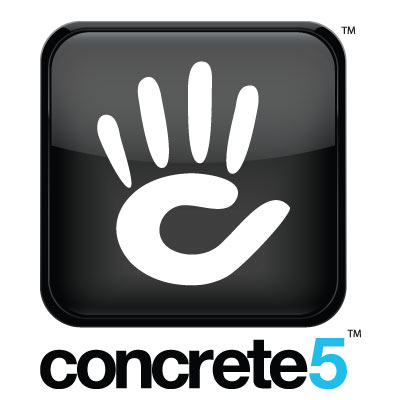 Concrete5 is a powerful open source content management system (CMS). I started using concrete5 (C5) when I first came to Trivera a year ago. Previously, I worked with proprietary CMSs and other open source platforms that have a steep learning curve. Not C5. Concrete5 is user friendly for content editors, developers, and designers. I'm not the only designer who loves concrete5—it was the winner of the CMS Critic Award for Best CMS for Designers of 2015.
Here are a few of its many features:
In-context editing and a Microsoft Word-like content editor. All page edits are done on the page itself once you are logged in and in edit mode. No more filling out web forms and guessing where the information will end up on the page.

Mobile Optimized & Responsive. Your website will look good on any screen size or device.

Easy to set up and use right out of the box. You don't need to purchase any extensions to achieve the look or functionality you want.

Forms and Surveys. Easily created in few simple steps without any code.

Developer Community. There is an active concrete5 community where you can get support from hundreds of other developers in the forums.

Scalability and Extendability. Hundreds of add-ons (eCommerce, inventory management, customer management, fulfillment, the list goes on and on) make it possible for your site to do nearly anything you can think of.

Our clients love it too! Here's what some of them have to say about concrete5:
"As a developer I've worked with numerous CMS solutions. Some have been cumbersome to manage, others are limited by a simplistic client interface. Concrete5 accomplishes the best balance between the two: it is both powerful and simple. A user-friendly interface lets editors manage site content with ease and minimal training. Developers can easily create themes, blocks, and add-ons to create a powerful, custom-tailored platform." — Sean McMahon, MMSD
"We really like the flexibility and ease of changing evergreen content blocks with the stacks option. Certain aspects of our organization can change at a moment's notice, and we need to be able to update site-wide content in the fastest way possible. Stacks allow us to do that in the blink of an eye!" — Erik Bergstrom and Erin Donegan, Dental Associates
"Concrete5 allows me to turn a unique design into a dynamic, customizable site in a short amount of time and with no fuss. Unlike other CMS options, my designs are not bound by anything other than my own limitations or goals." — Bilan Hockers, Potawatomi Hotel & Casino

If you're not satisfied with your CMS, or if your website isn't built with a CMS and you can't update it yourself, it's time to check out concrete5! Visit concrete5.org to learn more.