Trivera President Tom Snyder featured in Opentopic's Content Marketing Spotlight Series.

by Tom Snyder on Sep 02, 2015
---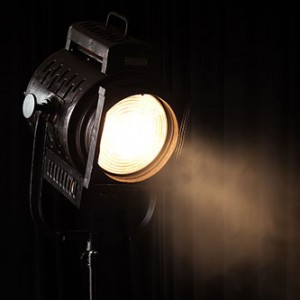 Trivera President Tom Snyder was recently featured in Opentopic's Content Marketing Spotlight Series. Here is that article:
OpenTopic: Content marketing is currently a hot topic among brands, though the use of content to engage and acquire customers certainly isn't a new practice. What is it about today's environment that has transformed content into such a central component of customer engagement and acquisition?
Tom: Corporate decision makers are under intense pressure to produce demonstrable results from their efforts. As they search for the resources either to educate themselves and their internal teams or to select an outside vendor, it's critical for them to find a source they can trust to give them relevant, accurate and substantiated information. Creating RSS feeds and monitoring Social Media for great content, provides them with the opportunity to gain valuable knowledge, and identify potential vendors. Reviewing content those vendors are posting on their site, their blog and Social Media has become such a valuable part of the vetting process, it's almost expected these days for every "expert" to be providing content of some sort, somewhere.
OpenTopic: Content marketing can be approached in many ways. How can a company that's tackling content marketing for the first time best gauge what approach will best serve their business goals?
Tom: They need to really know their audience. And by "know," I don't mean generally, but specifically. Generally, my agency's target audience is "people who need to choose a digital marketing firm." But that is really so broad that it's not a target at all.  If I used that as my guide, I'd be blogging or curating just about anything anywhere that would have to do with digital marketing. However, if I've learned that my "bull's-eye" is a slightly more left-brained 42 year-old primary marketing decision maker for a $50 million dollar a year Midwest manufacturing company who is currently looking to hire a digital agency that will make them look like a rock star to their CEO, CFO, CIO, peers and potential employers then I know exactly what kind of content I need to provide. It will be content that will help them create a web presence and digital marketing strategy that will make their CEO proud, produce demonstrable ROI to their CFO, be an ally not an adversary to their IT department, and be the perfect candidate for their next gig. As I talk to my existing clients who fit that description and find out what kind of content they are finding helpful, and where they found it, I can base what I write, what I share and where I post, on their answers. As I demonstrate the experience, service and passionate commitment that they can trust to make him/her look like a rock star, I position my agency as the one they need to choose to make that happen.
Follow that approach for your industry and the decision maker you are trying to influence, and you'll know exactly what to do.
OpenTopic:  Can you explain the role of third-party curation in content marketing strategies? How do you practice curation and what are its benefits?
Tom: When I began blogging in 1997, I was one of the few "experts" in the digital media field. Finding topics to write about and share was easy. However, as time marched on, I started to find that anything that I was thinking about writing had been written about hundreds of times already. I set up RSS feeds to provide myself with a daily summary of blogs and articles that I could use to educate myself, and see what holes might be available to fill with my own blog. When Social Media began to emerge, I realized that, in addition to posting links to my own blog on Twitter, LinkedIn and my company's Google Plus page, I could also post links to the things I was reading.
The curated links that I post in Social Media to the blogs, articles and whitepapers of others, are those that I pick specifically to resonate with my target. Oftentimes, I'll even change the titles of the article in the post to make my target audience more likely to click on the links. While the only measurable results I can track are the click-throughs, I know that the steady stream of 7 or 8 posts every day over time builds my credibility (and that of my company) as someone who always seems to know what they need to succeed, corporately, professionally and personally as a Digital Marketing decision maker.
OpenTopic: What are some of your techniques for demonstrating the value of content marketing? Does your approach differ for original content versus curated content?
Tom: When I speak to audiences about my efforts I show them my click-through reports. I am always blown away by the fact that, since I've been tracking my metrics, I've had over 850,000 click-throughs on my links posted on Twitter, Linkedin, Facebook, Google+ and articles published in digital publications. Amongst those links of curated information are thousands of click-throughs to my own blog. When I link to my blog, I make sure to point that out in the post. I'd like to think that those who watch my posts for useful content pay special attention to the things I write myself, thinking that if I had to write it, it's because I couldn't find an existing source for that information that could bring as much value as I could by writing it  myself.
OpenTopic: What are 2 or 3 things that forward-thinking content marketers should have on their to-do list today?
Tom: Number 1: Narrowly define your audience so you know who you are writing for and what they expect to learn from and about you.
Number 2: Measure your results. Ideally you want have statistically-valid metrics to determine what works and what doesn't. But even anecdotal evidence can be helpful. Make sure you're producing results. Content without results is just a journal.
Number 3: Don't think you always need to be groundbreaking or cutting edge with everything you write or post. Years after I began, some of my most clicked-through links are to some of the most basic topics. Over time, even if your target doesn't change, your individual audience members will, as people move into and out of your target. Make sure you regularly demonstrate your core expertise. That will reinforce it to longtime readers, and make a great first impression to people just discovering you.
OpenTopic: Do you have any words of warning for content marketers?
Tom: If you're using Social Media to post content make sure you're using the appropriate channels at the appropriate times for the desired results. Professional content is all I ever post on LinkedIn and Google+.  I'll post links to my own blog on my personal Facebook page to let friends and family know what I do, but those posts are set to post publicly in case anyone in my target audience who isn't a friend ever decides to check out my personal page.
I use Twitter personally and professionally, and so I also Tweet a lot of the typical stuff people post there. However, I do take a break from the "business" posts on evenings and weekends. There's nothing worse than being on Twitter during a Packer game on a Sunday to watch the interaction and armchair quarterbacking, when suddenly the marketing guru that can never "turn it off" posts a link in the middle of it all on to how to craft the perfect SEO strategy, or increase your e-commerce site conversions. I never want to be "that guy." The person that I'm known as, by my clients, my peers and the community at large is that really smart and helpful digital marketing expert who is also a friendly person you'd want to work with.