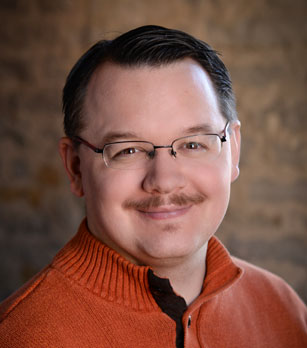 Scott Zsori has joined Team Trivera as our newest back end developer.    
Scott first talked to us about coming here in 2002, but the stars weren't correctly aligned at the time. 12 years later, things finally worked out for him to come aboard as our newest back-end developer.
Scott has been working in the web as long as Trivera has, doing all of the same things, in the same languages and platforms as we do it. If it is needed for web development, he knows it, and knows it very well. But he also knows how to communicate highly technical concepts to non-technical people, making him perfect for his position at Trivera.
An example of just how smart Scott is: In his spare time, he created and is currently the president of TheTVDB.com, a site that contains an open database of television metadata used by thousands of websites and apps, including Plex, Kodi and some of the world's largest search engines.  While you might not be familiar with the site, you're probably actually a user of the data housed in it. The site's API is used by hundreds of thousands of people, gets 6 billion hits (yes, that billion with a B) and consumes 120TB of bandwidth monthly.
Even with all that he has free time! He enjoys spending time with his son and wife, playing video games like Dota 2 and Minecraft, cooking, debating politics, camping, swimming, and playing volleyball.  He loves the Green Bay Packers, his Kindle, his two dogs, a multitude of pond and aquarium fish, and dad jokes.  In high school he placed first in Wisconsin in his division in Academic Decathlon and was ranked in the top 50 Quake players in the world.  He's considered the best dad in the world by at least one first grader.