We all know sales teams and marketing teams are related but are not necessarily in lock step. Sales wants more leads and marketing, SEOs included, expects more sales. Leadership in both departments hear it all the time! But when the two are in sync, it's like mint ice cream with chocolate chips: there's something for everyone.
Success happens when both departments come together to understand the other's process and goals. This happens by … wait for it … BREAKING DOWN SILOS! It's a buzzword solution that, when said gets eye rolls, but when implemented really works. While modern CRMs, marketing automation and tracking technology have made it easier for sales and marketing to align, many organizations still treat these departments separately.
Here are some tips for better aligning search engine marketing with sales.
Communicate
The key to any relationship is good communication. At Trivera, we have monthly sales and marketing meetings that involve (you guessed it) both teams. The best ideas come when both departments have a chance to identify common issues and work through how to improve them.
In these meetings we also always discuss goals, strategies and campaigns – our own and those of clients. The key to success is making sure everyone is on the same page, giving both departments a chance to see what the other is doing and together developing creative ways to support each other. Collaboration creates a sense of shared success for both departments.
Outside of meetings, we use technology to communicate. Whether you use an internal chat system, CRM or project management system, be sure to include the sales team and the marketing team in your relevant messages.
Use sales data to help build SEO strategy
A good sales team knows exactly who they are targeting. As does a good SEO team. And if they share the information, everyone benefits. Sales spends months targeting the perfect prospect, evaluating potential clients or customers, looking at existing sales materials, walking through demos and tours and presenting any number of PowerPoints.
At Trivera both teams have a specific understanding of who the target audient is. In fact, the SEO team's understanding of the target audience allows them to create a keyword strategy that DRIVES sales which leads to …
Keywords and customer journey
The goal of a great SEO strategy is to make it easy for users to find your website. Search engines need to know you are the best solution for users because it understands exactly the users' intent for their search. In this way, SEOs can use keywords and phrases from sales materials to inform their strategy throughout the customer journey.
Focusing on keyword themes and intent isn't about selecting a few phrases and calling it a day (as your sales team will now know because you are communicating with them regularly).
It's about fleshing out these themes so that SEOs can work with sales to build a solid game plan. In this way, everyone is on the same page regarding content creation and where in the customer journey the content will be served.
Use SEO data to help the sales process
Our SEO team spends hours steeped in data. If SEO finds an area to improve site traffic and conversions through analytics, they implement it and measure it. That data needs to be shared, and most importantly used, by the sales team.
Your teams should be doing this too. If a specific topic theme or area of your site is performing well, that data should be used during sales calls and on sales materials.
Also, SEO teams can find valuable sales information when doing competitor analysis. Some companies look at their competitors every now and then, but that's something a good SEO does every day. Sales needs to use that valuable data to gain an edge on their competition.
Lastly, pay attention to reviews. Reviews are so important for the searchability of a site, but they can also alert sales to potential problems with customers or even with the sales process overall. Using reviews as a tool for sales improvement will ensure the sales department is being proactive to potential issues.
BRING IT ALL TOGETHER
Sales and SEO are different, but their purpose is the same: to help make conversions for their organizations. A cohesive strategy, goals and communication ensures departments that are in sync. Working together might be tough at first, but leads organization growth and a sales process that is as smooth as silk ice cream.

About Jamie Rinehart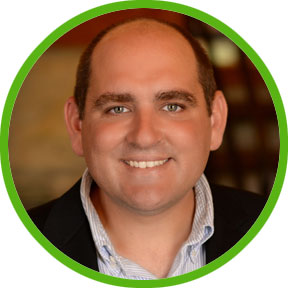 Jamie leverages his 10+ years of Digital Marketing and Advertising account management experience to help new Trivera clients develop strategic digital marketing plans that will help them acheive their business and brand goals.
Photo Credit: Adobe Stock