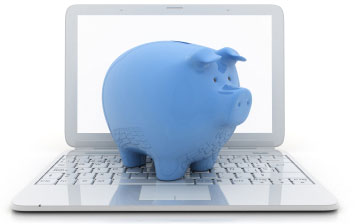 Although most companies planned their 2015 marketing budgets in the last months of 2014, a new Gartner report will give you some guidance as to whether your planned investment will match that of your competitors.
According to the report, most companies plan to allocate a little more than 10% of their topline revenue for marketing in 2015, with 50% planning to increase their spend over 2014 levels.
Two thirds of companies these days still separate digital marketing as a separate category out of their overall marketing budget, with the average amount allocated to the digital efforts at a quarter of that budget.
Most companies plan to make Customer Experience their highest priority for the upcoming year, allocating 18% of their marketing budget on improving that.
The typical company will allocate 13% of their budget for Digital Advertising, with content marketing and website development just behind at 12% each.
The following chart shows how those numbers break out in dollars for various size companies:

Those numbers may seem large to some. But there is plenty to spend it on. Our own observations confirm dozens of other studies that show how far many businesses have fallen behind in their digital marketing efforts. Few companies have responded to the shift in paradigm from desktop to mobile as the preferred customer experience. Most companies still fall behind when it comes to the latest best practices for SEO, PPC and content marketing. With email marketing and Social Media competing as the tool that creates greater results, and new transactional functionality emerging all the time, there is no shortage of digital initiatives to add to a company's arsenal of marketing tools. 
Smart marketing decision-makers already know what they need to do to take full advantage of digital marketing to build their brand awareness, generate leads, and serve existing clients. But many have had difficulty convincing their CEOs, and CFOs to invest enough to drive efforts that will produce meaningful results.
These numbers will provide them with the evidence they need to argue their case and make sure they have the necessary dollars allocated to stay ahead of their competition.