How I Make You Smarter...and Your Business More Successful...One Tweet at a Time.

by Tom Snyder on Apr 12, 2010
---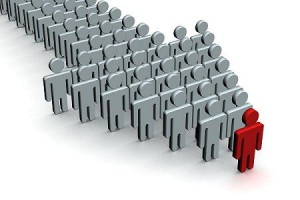 People who follow me on Twitter know that a prominent component of the way I use that Social Networking tool is to post links to helpful articles. As the primary brand voice of Trivera, my goal is to help people learn both about me and FROM me. And so while just about any time of day, you'll see me using Twitter to opine, engage, interact, and sometimes just be goofy, every weekday during business hours my Tweet-stream contains posts like: "5 reasons your Web site is losing money http://ow.ly/1wqy," "19 Tips for Driving Traffic to Your Blog http://ow.ly/1vZCT" and "10 signs your iPad has made you the most annoying person ever http://ow.ly/1vGUQ."
Those articles come from blogs, email newsletters and forums and are specifically chosen to help you become better at what you do, and show up about once an hour between 9am and 5pm, Monday through Friday. Whether you're a small business owner, Web developer, marketing professional, or just a student of the digital world, the articles I link to are specifically, and strategically selected to give you a few nuggets of helpful wisdom in a quick read (or scan).
Part of my daily regimen is an early morning check of my RSS feeds, industry newsletters and a few quirky and obscure Web sites to find informational resources for myself. Of the hundred or so articles I see, and the 20 or 30 I read, I pick the 7 or 8 that really represent the cream of the crop and share them with my Twitter followers. The common denominator is that they're short, well written, accurate, organized, timely and helpful. I often re-write the headline if I think I can better communicate the benefit of the information and improve the likelihood that people will go read them. And I use Hootsuite to shorten the URL and schedule them to trickle out during the day rather than deluge everyone with a flood of information all at once.
Some critics have questioned why I do it, pointing out that they can get all of this in their own RSS feed. But I know from my own daily exercise that, because anyone can blog, much of what fills the blogosphere is poorly written, filled with errors, or both. I've earned the trust of my followers to be the filter that only allows the best of the best.
The evidence shows that I must be doing something right. In addition to shortening long URLS and allowing me to schedule my posts, Hootsuite allows me to measure metrics. Since I began doing this and keeping track a little over a year ago, over 31,000 people have clicked through to read what I've posted. And by even being able to see which articles are the most clicked on, it allows me to fine tune the choice of articles to make sure that I'm tweeting the types of content that people find most helpful.
The good news is that you don't even have to be on Twitter to benefit from the articles. Bookmark this link and just my tweets with shortened links will show up in your browser. If you have an RSS reader, add this feed to it, and the articles will show up there.
Since we've been in business, it's been my goal raise the level of the Web intelligence of the market. I don't have the time to blog as often as I'd like, and even when I do, someone else has probably already blogged about my topic before. But the combination of these articles and my blogs (which also end up in these Tweets and feeds), seem to be doing a great job of educating the market. In addition to making followers smarter, it also establishes me as an authority without having to spend hours a week writing my own blogs, which is a tactic we also recommend to some of our clients.
The world of the Web is changing rapidly. Web 1.0 is giving way to Web 2.0. While many of my tips are focused on Social Media, I still link to articles on Search Engine Optimization, Email Marketing and making your site successful. But there's no doubt where the market is headed, and by following my posts, you can be equipped with the information you need to ride the wave.
Oh, and just in case you were wondering, the most clicked through article ever is You're doing Social Media. That's good. But not Mobile? Uh-oh...
----

Tom Snyder is Founder, President and CEO of Trivera Interactive, a Midwest New Media firm. Tom is a Web guy, wine snob, music junkie, Ex-Milwaukee Radio Guy, HDTV expert, and political wonk.