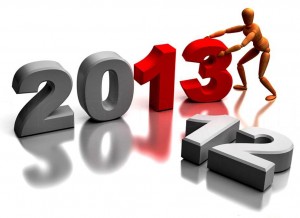 As we look back on 2012 we are thankful for all our clients, partners, staff and friends, making it one of the best of our nearly 17 years in business. You've helped keep us busy with so much to do that we haven't been able to blog, send email newsletters or finish our brand new responsive website.
But we did want to send a heartfelt message to thank all of you for putting your trust in Trivera!
In 2012 we've worked hard to develop and launch exciting digital projects. We welcomed some great new website design and development clients to the Trivera family:
The Greater Milwaukee Foundation
Racine Federated
Perlick
Bel Canto Chorus
Dental Associates
Evald Molding
Johnson Creek Smoke Juice
Amelishan Bridal
Genius Supply
Storage Systems Midwest
GA Precision Manufacturing
Husar's House of Fine Diamonds
M&M Office Interiors
Core Creative (Poblocki Sign CMS)
They all discovered for the first time the joy of working with Trivera's team of talented professionals with new website projects.
We also renewed our commitment to our long-standing client partners with new initiatives for:
Potawatomi Bingo Casino (SEO)
Mitchell International Airport (CMS)
Timmerman Airport (new website)
Strattec Security Corporation (Component Solutions website)
Usingers (Magento e-commerce upgrade)
Rego Consulting (new websites)
Zimmerman Investment Partners (hosting infrastructure upgrade)
ThermaSys/API Heat Transfer (SEO, API site migration, print marketing)
Heroic Media (new microsites)
Adelman Travel (CMS)
Axiom Properties (CMS and new property websites)
Casper Creative (George Webb website)
And thanks to them...and you...2013 will be even brighter. Watch for some exciting news from Trivera later this month as we add even more value to our clients' digital strategies and offer a wider and deeper array of services and skills to make your 2013 successful.
Here's to 2013 being a great New Year for us all!