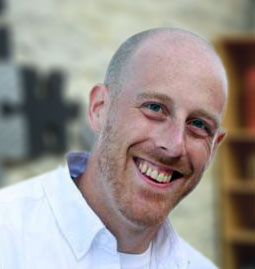 Craig Schneider has joined TeamTrivera as a designer/front-end developer.

Craig is one of those guys who possesses the unique talent of being able to create awesome, intuitive, user-friendly website designs and then using frameworks and content management systems to turn them into fully functional websites. 
Craig comes aboard after a long tenure at Kalmbach publishing where most recently he was Interactive Art Director. In that role, he had been overseeing all of Kalmbach's digital properties including their 20 web sites and a team of 2 designers.  He has also been part of their Internet Strategic Development group and participated in the ideation and planning of their web-based products.
Craig was instrumental in leading Kalmbach into the Digital realm. On top of building the layouts and interactivity, he also worked with their in-house development team to build custom storefronts for 3 of their publications that had in-app purchases. And most recently, Craig helped lead them into responsive web design, moving 10 of their sites in that direction.  All of that experience has combined make him the perfect fit for our team.
When not working, Craig is an avid golfer, loves playing softball, outdoor recreation. Like the rest of the members of TeamTrivera he enjoys spending time with his family. He is also a loyal cheesehead who loves going to Packer, Badger, and Brewer games.