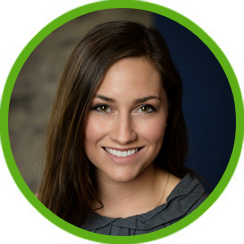 Chelsea Truntz has joined Team Trivera as an Account Manager.

As an account manager, Chelsea is dedicated to helping our clients realize their digital marketing objectives ... positioning them as heroes within their organizations.  She is the main point of contact and resource, from the time projects hit the pipeline to execution and beyond. Her job is to deliver exceptional customer service, keeping our clients informed every step of the way. During large projects, Chelsea is a client advocate, monitoring and reporting back  on the progress of our production team as they create and develop the components of a successful web strategy and digital marketing campaign. Serving as a consultant, Chelsea also provides clients with customized reporting, helping identify new opportunities and providing support with content marketing, SEO/SEM, social media and overall KPI analysis.
Chelsea's most recent experience includes team lead co-ordination and account management at Beyond Private Label. When she was enrolled at the University of Wisconsin - Milwaukee, she was a Front Office and Staff Supervisor at the Union's Marketing services. In her agency work, she worked with clients of all sizes -- from small businesses to leading brands -- to bolster brands and assure that client work was completed on time, on scope and on budget.
When not at Trivera, Chelsea is spending time with family and friends, traveling, and spending time riding her horse Will. She also enjoys outdoor activities, such as hanging out at the beach or going hiking with her fiancé and dog, Kita.