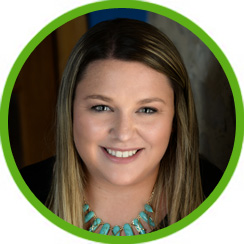 Trivera has added even more SEO/PPC expertise to our best in market team, by tapping Cassy Richardson to lead our Search Engine opitimization and marketing efforts. She brings the skills and expertise necessary to coordinate, complement and leverage the expertise of the other members of our search marketing team. Her experience includes time as a Digital Marketing and Senior Account Manager/Team Lead at JMS Marketing, and Partner Account Coordinator and Digital Strategist at Beyond Private Label where she met and worked with current Client Resource Director Chelsea Anderson. Cassy is Google ADwords and Analytics certified.
In her role as SEO/PPC Lead, she'll make using search engine savvy to drive new customers to client websites Cassy's mission. Cassy will be working closely with our client strategy team to assure that our SEO/PPC efforts are working in tandem with all content, social, email, marketing automation, paid placement or other tactics that we're including in the strategy we've outlined for our clients.
When she's not helping Trivera clients achieve digital marketing success, Cassy is spending time outside hiking and geocaching with her husband and adopted pup, or relaxing in a hammock reading Harry Potter.