Adding a calendar to your website can benefit your business from both a marketing and an SEO standpoint. Events are an opportunity to demonstrate expertise to potential clients or customers. Showing your website visitors when, where, and how they can experience your products or services can generate interest and increase your credibility with current and potential customers. Events can bring new foot traffic into your business location. And they can provide an opportunity for media coverage, both offline and online (in the form of backlinks!).
In addition, showcasing events using an event calendar is a great way to add timely and relevant content to your site. Google likes websites with updated content, especially if you add structured data (also known as schema) to your events. Events provide a reason for visitors to return to your site as well as opportunities for engagement such as registration pages, both of which can be helpful for SEO. The more time people spend browsing your event calendar, the longer they stay on your website. Plus, event registration forms also allow a business to collect data about prospective customers.
Fortunately, ConcreteCMS has an event calendar feature that makes it easier than ever to use a calendar block as a core function of your website. Whether you have tradeshows to promote or classes to offer, ConcreteCMS' calendar tool offers many options to display the information your visitors are looking for.
Now that you're probably thinking of adding a calendar to your site, here are 5 questions you should ask before requesting that calendar functionality be added to your website.
1. Does your company have enough events to warrant a calendar? If your company has just a few events to promote, you might be better off just using a list of events. Consider what users will see. Adding a calendar with no events on it will make visitors think you forgot to update your website.
2. How will website visitors utilize the calendar? Events can be displayed by month, by day, or by topic/categories. How will people want to sort your event offerings? For example, a workout facility might want to show events by day to answer questions such as, "What classes are held on Wednesday nights?" But a hospital might want to sort by category to help new moms find prenatal classes quickly without sorting through classes on cardiovascular health.
3. Do you want to feature specific events on your home page? Consider whether specific events should be featured or if the closest upcoming events should be given the spotlight.
4. What information will need to be included in your events? Do you need to add images to help people understand what will happen? Will you need to link to other pages within your site to give attendees background information?
5. Do you have more than one calendar to display? If your business has multiple locations or offers different types of events, it might make sense to have more than one calendar.
By thinking through these 5 questions, you'll ensure that your calendar provides both SEO and marketing benefits to your business and that it improves the user experience of your website.
About Jen Elias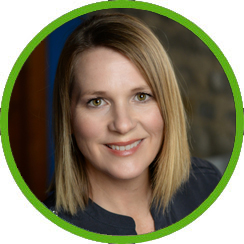 Jen is one of Trivera's web design/UX/front-end developers. Jen leverages her 22 years working with some of Southeastern Wisconsin's biggest brands to understand our client's brand, business model and conversion goals, and then craft a website with a user experience based on solid design, intuitive navigation and an efficient, converting customer journey.
Photo Credit: Adobe Stock