by Christina Steder, Trivera VP of Client Strategy
In the ever-changing world of digital marketing, the list of tactics that are available to reach your target audience is continuously growing. With so many new, interesting, and buzz-worthy options, it can be tempting to declare "older" techniques, such as email marketing, dead. Don't. Email marketing is very much alive and well, and it's something you should probably be using. Here's why:
Email marketing is mobile marketing. According to the Pew Research Center, 88 percent of smartphone users read email on their phones. In fact, email is a more widely-used smartphone feature than social networking, watching video, or using maps and navigation. Make sure your email marketing is optimized for mobile and think of it as a mobile marketing strategy. It sounds a lot more cutting-edge now, doesn't it?
 
Email marketing can be highly targeted. Today's consumers expect a personalized online experience. Email can deliver this, if you have a quality database and the ability to segment your audience.
 
Email marketing can increase online sales. Using email remarketing, online retailers can send personalized messages to website visitors with abandoned shopping carts. Retailers can also use email to nurture potential customers who are still in the information gathering stage or follow up on purchases.
Although we all get A LOT of email, we do notice the ones that matter. Email allows marketers to easily test messages and segment your audiences to deliver the information your customers need, when they need it. And that makes email marketing very much alive.

 
About Christina Steder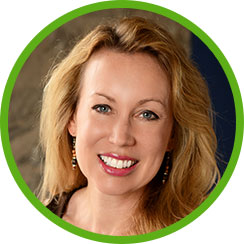 With 15+ years of experience in consumer product, professional service, and nonprofit marketing as well as brand strategy and client service, Christina provides strategic direction for our clients - linking their ongoing online and content marketing needs to business goals and ROI.